Snow Removal Service
Collinsville, IL Professional Snow Removal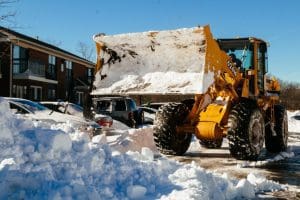 Contact us for professional snow removal services in Collinsville, Caseyville, Glen Carbon, Maryville and the surrounding areas in the Illinois Metro East! Our snow removal contractors have years of experience clearing parking lots of snow and ice all over Collinsville, and we'd love to put our experience to work for you this season.
Snow & Ice Removal in Collinsville, Caseyville, Glen Carbon
Do you need to make sure the parking lot of your business, church, office building, or sidewalk is clear of ice this season? We will work with you under a contract to ensure when the weather comes in, your lots and sidewalks are clear of snow and ice.
Small businesses trust our experience and reputation when it comes to professional snow removal. If you'd like to speak with us about pricing for professional snow removal in Collinsville, Caseyville, Pontoon Beach, Glen Carbon, Marvyille, Troy or the surrounding areas, please give us a call today at 618-230-2466.

Not only do we offer outstanding lawn care at affordable prices, our work ethic and drive carries over into our snow removal business in the winter months as well.