Aeration & Overseeding Services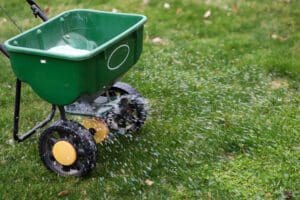 Aeration Service Collinsville IL, Maryville IL, Glen Carbon IL
Soil aeration is important to the overall health and growth of your grass. Aeration includes the process of removing plugs of soil in order to open it up allowing oxygen, nutrients, and water to reach the roots of your turf and to improve the texture of your lawn overall.
Over time soil becomes compact making it difficult for the roots of grass to get the vital nutrients it needs to be as healthy as possible. In addition to regular mowing and fertilization services, intentional and scheduled aeration and power raking cycles ensure your yard remains as lush and as green as you'd like it to be.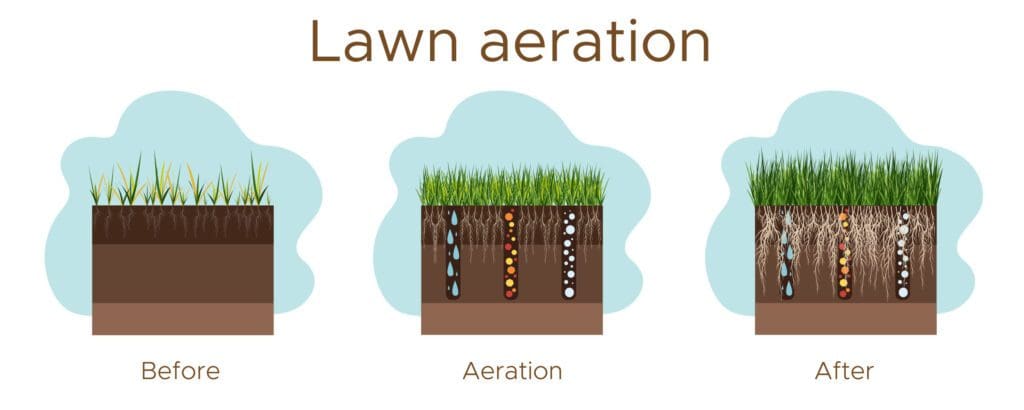 Lawn Overseeding Edwardsville IL, Troy IL, Pontoon Beach IL
Overseeding is a method employed by lawn care professionals that will help your yard make up for the natural slow down over time of grass reproduction. Overseeding is something that should be done occasionally to ensure your lawn stays thick and dense.
Beautiful Lawns in Collinsville & Surrounding Illinois Area
Aeration and overseeding services will help you develop grass that has a healthy root system that looks great, is better able to handle the hot sun and changing temperatures, and will better fend off pests. You will notice a difference in the color and texture and will enjoy a more vibrant lawn overall.
We would love to help you with aeration or overseeding services in Collinsville, Edwardsville, Glen Carbon, Maryville, Troy, Pontoon Beach, Caseyville or the surrounding areas in Metro East Illinois.
Please give our friendly lawn care professionals a call today at 618-230-2466